Lelema - Company Overview
Lelema Tibetan-Mongolian Handicraft Co. (or "Lelema") was founded in 2011. In Tibetan, the term Lelema means both "craftswomen" and "handicrafts". As a company, we abide by the principles of bringing fashion and nature together and "originating from nature, returning to nature". The raw materials of our products come from yak wool, sheep wool, cotton and linen. No industrial dyes are added to maintain an eco-friendly and pollution-free production method. Our company aims to adhere to the essence of traditional handicrafts, to seek and refine the techniques that are on the verge of being lost, and to pursue the goals of inheritance, training, research and development, promotion, poverty alleviation and public welfare.
So far, Lelema has developed a range of products including textiles, woven crafts, embroideries, felt art and leather products, which are divided into five categories: clothing, jewelry, homewares, office supplies, and crafts and gifts. Currently, the company is developing children's toys, souvenirs and other cultural products.
In the international market, Lelema's products are loved by customers from more than a dozen countries including the United States, Switzerland, Italy, France, Japan, South Korea, and other parts of Europe and Asia.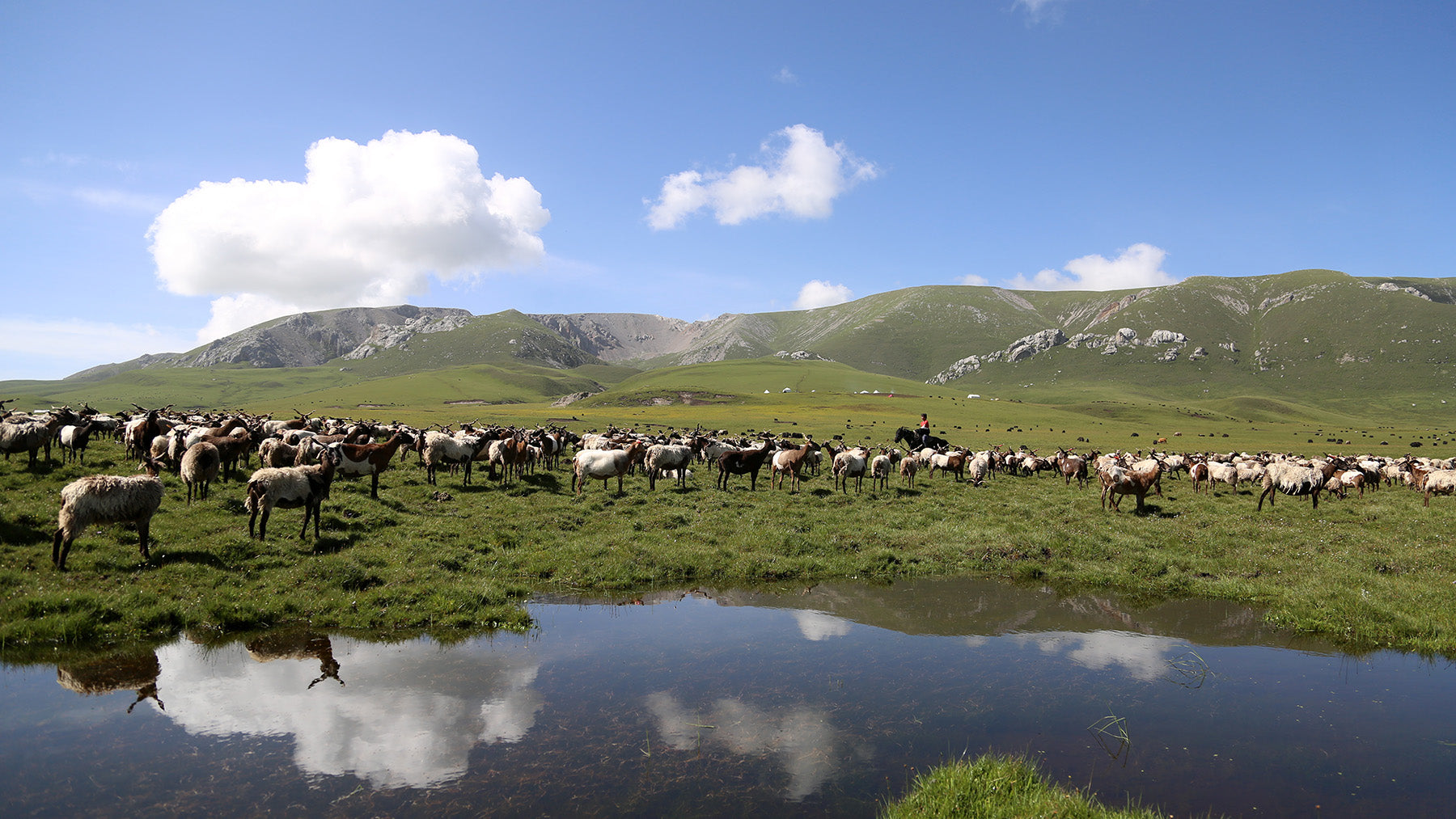 1. Company Base
Lelema is based in Henan Mongolian Autonomous County, located in the eastern part of China's Qinghai Province on theTibet Plateau which is also known as "roof of the world". Belonging to the plateau sub-frigid humid climate zone and with an average altitude of more than 3,600 meters, Henan county is situated in an area not conducive to the breeding of pathogens, with no pollution sources, and its air, water and soil are pure and of excellent quality. With some of the best grassland resources and ecological environment within the Sanjiangyuan Nature Reserve, the yak and sheep here are comparable to wild animals. The people here protect their environment as if they are protecting their own eyes. Plastic bags are forbidden in the county.
Henan county is also a place historically inhabited by multiple ethnic groups. In particular, the long history of interactions between Mongolian and Tibetan culture here has resulted in the formation of a rich and unique cultural landscape.
2. Company History
Leather and wool items made from cattle and sheep wool have always been necessities for nomadic groups living in alpine regions – for example, yurts and black tents for shelter, fur coats on the body, boots on the feet, ropes in hands, mats and carpets for cover, bags for storing foods and goods, etc. As a result, wool and leather craftsmanship are widespread in Mongolian and Tibetan regions. Among them, the hand-knitting of yak and sheep wool is the most common manual labor for Mongolian and Tibetan women. It is also a space to showcase their artistic creativity.
Nowadays, with the prevalence of industrial products, cheap, light-weight and brightly-colored synthetic fabrics are sweeping across the grasslands. Environmentally-friendly hand-woven products are facing the predicament of being forced out of the market, and traditional skills are on the verge of being lost. With the development of urban infrastructure and lifestyles changes, many herdsmen have moved to towns, and many women with traditional craftsmanship have become surplus laborers in large cities.
In light of this, the company has chosen handmade production in order to uphold traditional skills,create employment opportunities, and provide these women with a platform for to display their talents.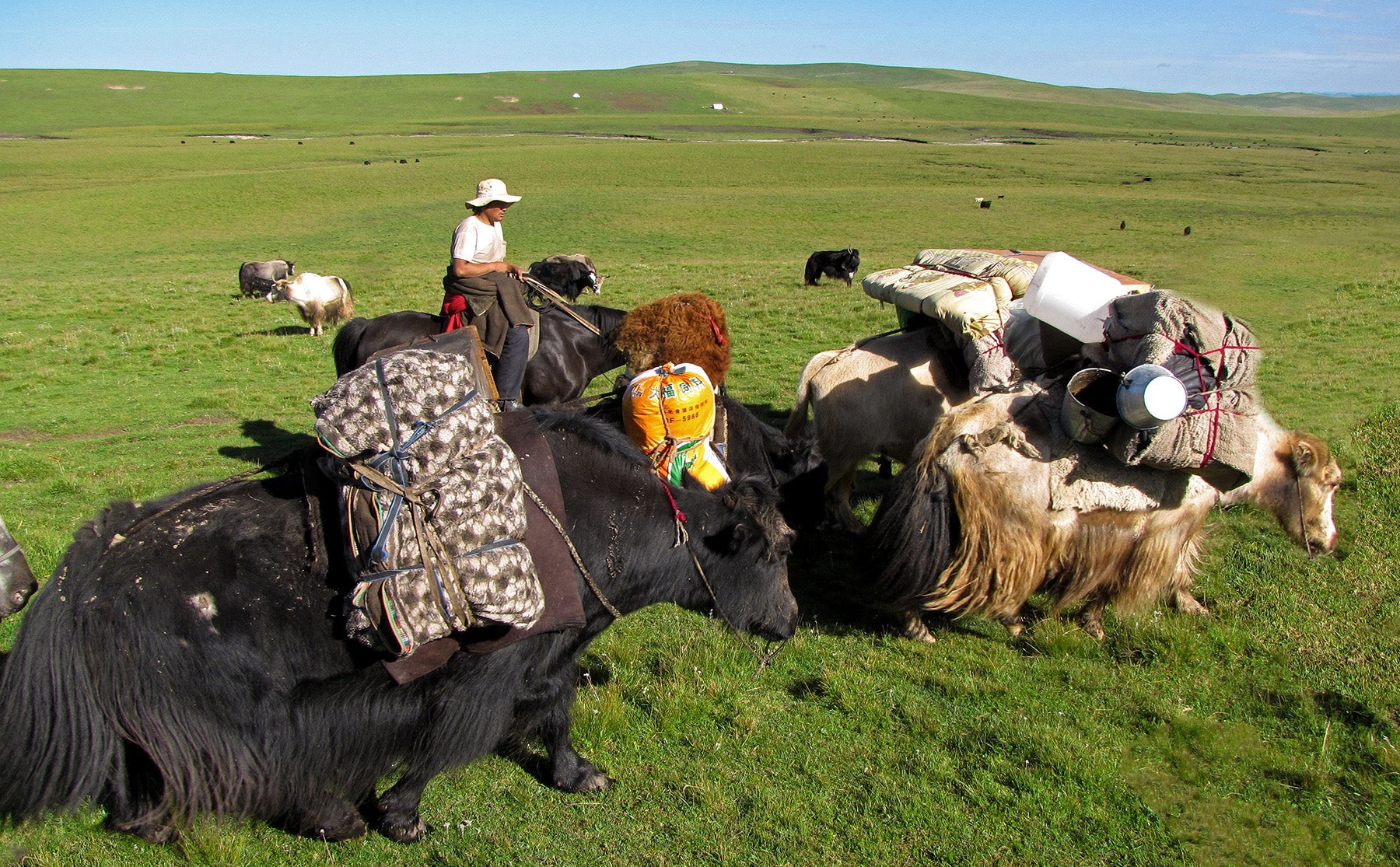 3. Business Philosophy and Product Features
Lelema's business philosophy revolves around nature, spontaneity, and simplicity, with the ultimate goal of seeking, protecting, inheriting, and promoting traditional weaving skills, allowing more people to enjoy nature's gifts.
During our product development process, we have successively studied in various provinces in China,Tibet's hinterlands, Nepal, and Europein order obtain inspiration and find the right production methods for us. We also introduced some management models, manual machinery, and natural pigments.
We take environmental protection as the first priority in every stage of our product development and production process. All fabrics are made with high-quality yak wool, Tibetan sheep wool as the main materials, and cotton and linen as auxiliary materials. All industrial raw materials are rejected to ensure that the product is natural and simple. We strive to create fashionable products through traditional craftsmanship, allowing people living in cities to experience a sense of returning to nature and an integration of man and nature.
So far, all of Lelema's products have been designed by Dekyi Tso. Her design originated with inheritance – both her grandmotherand mother were locally recognized knitting experts, so she had been taught by two generations of masters since childhood. As a result, she was officially recognized as the successor of an intangible cultural heritage and given the title of master craftswoman. Higher education has further instilled Dekyi Tso with a sensitivity to modern fashion. The complementarity of personal talent and tradition methods is at the core of our design principle. Although the product model comes from the designer, the production process allows craftworkers to inject their inner creativity into each and every product. The uniqueness that comes from a yak, a sheep, a touch of embellishment, and the creativity in crafting ensures that our products are never identical – each individual product is unique. Every item is made for you, and the Lelema products you own help build a bridge between you and the producers.
4. Social benefits
Lelema not only brings together and selects skilled women from local areas, but also takes into account of local disadvantaged groups. The company currently has 34 employees. The production staff are all women from local pastoral areas, including 2 disabled persons, and more than 80% of our employees come from poor families. We operate through an commercial approachand use the profits we make to contribute to society. Our surplus is used to assist withthe development of disadvantaged groups and the enterprise itself. Compared with pursuing corporate profits, we attach far more importance to taking the lead in helping economically disadvantaged women start businesses, cultivating a sense of belonging for women under pressure from urbanization, and stimulating their self-confidence and enthusiasm to participate in social production.
In recent years, the company has actively carried out social welfare undertakings to give back to society. It continues to commit to cultural assistance, subsidizing poor college students to successfully complete their studies, and regularly holding cultural literacy classes for local herdsmen and herdswomen.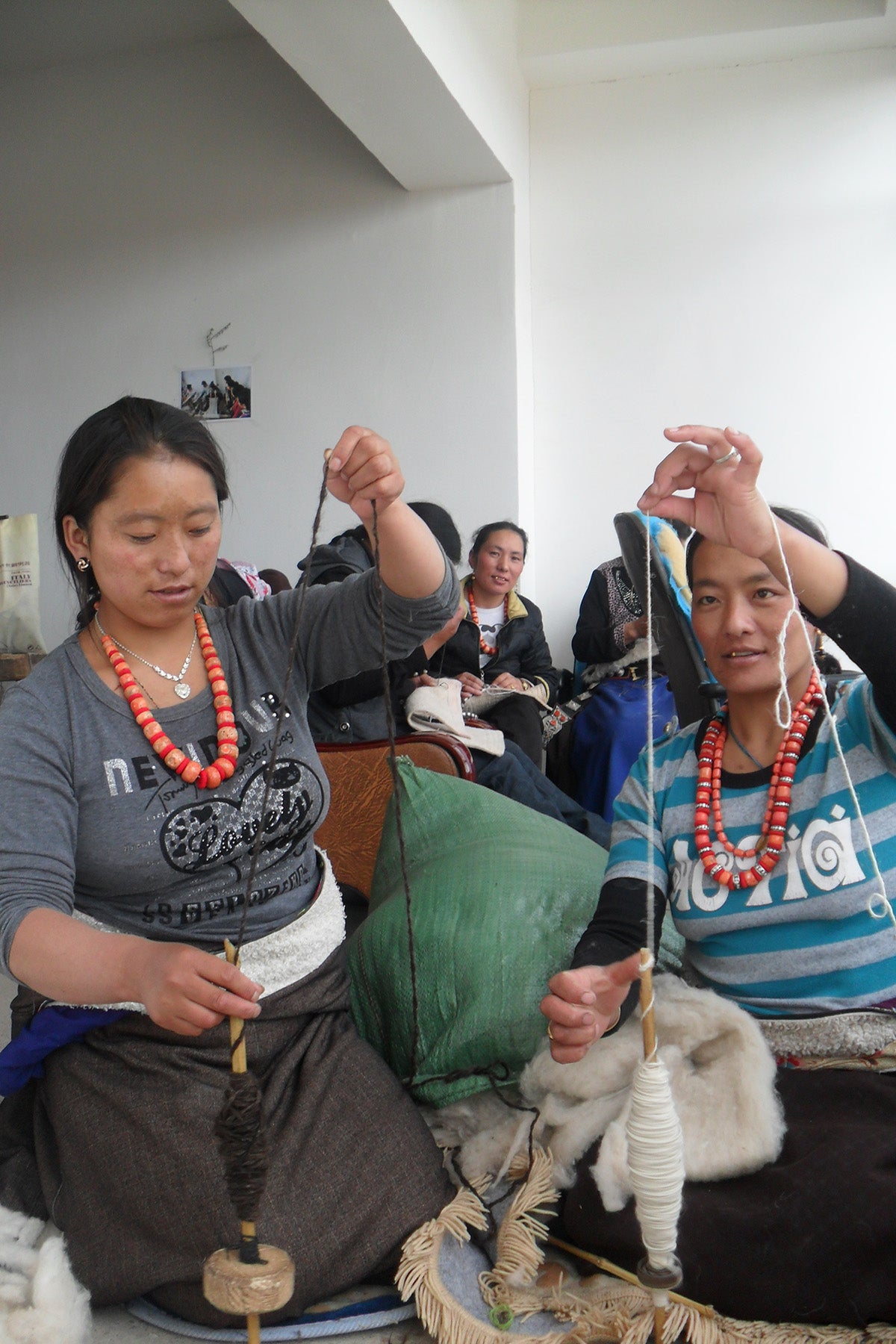 5. Future Plans

We are always looking for people with creativity or who are inspired to participate in our product design process, so that more people who cherish nature and the environment will be integrated into this team. In this way, nature and fashion will be perfectly integrated in Lelema's products, reflecting the harmonious coexistence of people and nature.